2017 CREAMFIELDS!!
Let's be having you Creamfields!
August bank holiday's biggest dance festival is celebrating there 20th anniversary. Set to take over and cause a frenzy is acts such as Stormzy and Above & Beyond.
Dedicated dance ravers will be buzzing to know Creamfields have announced this year line up 2017. i.e. Signna, Annie Mac, Deadmous, Diplo and Faithless.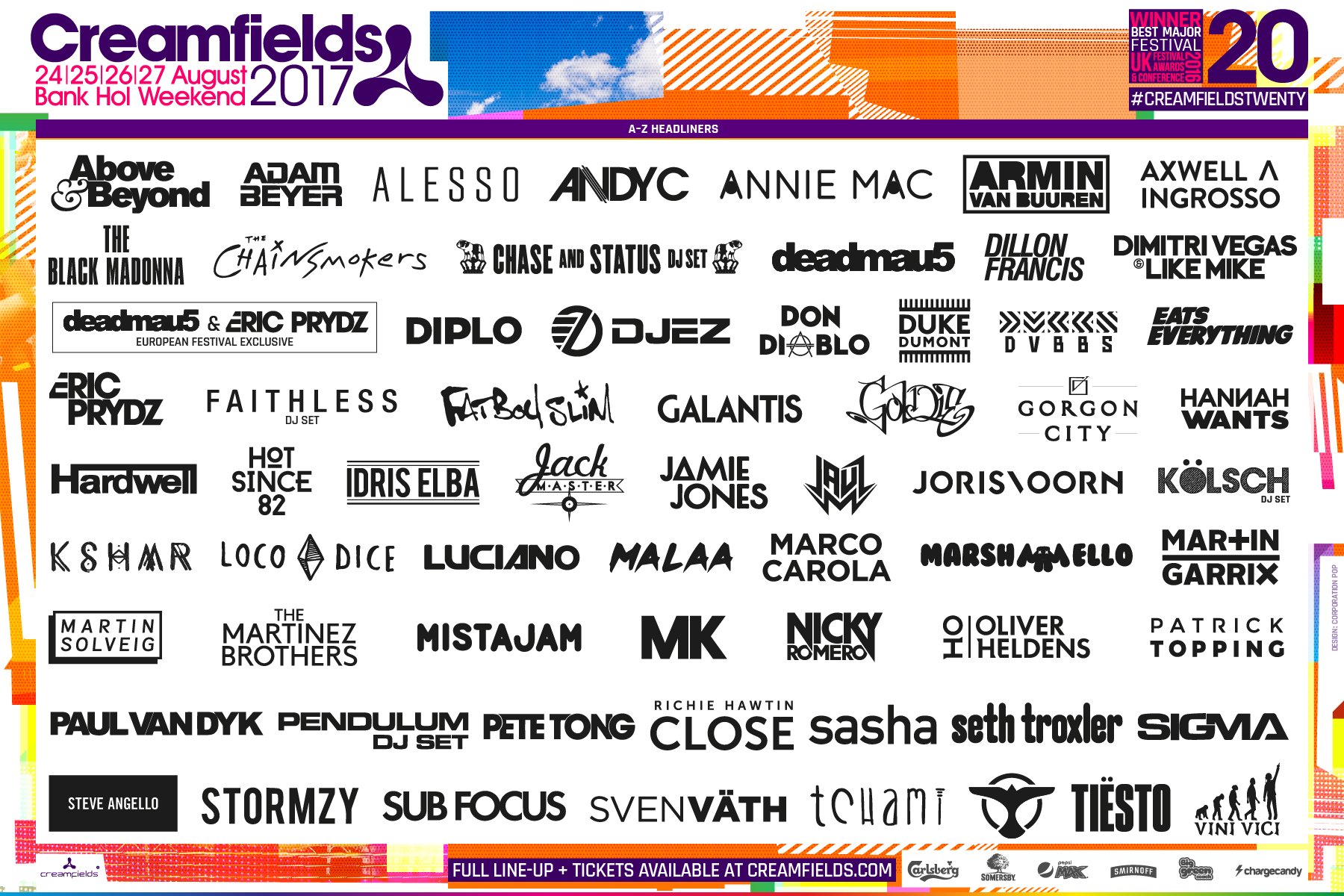 Creamfields is held in Daresbury Cheshire this year. And the huge festival will be featuring  over 30 stages and over 300 music acts over the weekend to celebrating the 20th anniversary.
BOOK IN NOW FOR YOUR FESTIVAL HAIR UP FROM £25
If your ready we are ready!!